What Does it Mean to Be a Board-Certified Plastic Surgeon Questions & Answers
The difference between a board-certified plastic surgeon, a self-proclaimed, cosmetic surgeon, and a general surgeon are vast. Continue reading to hear common questions and answers explaining what it means to be a plastic surgeon and feel free to ask a questions using the form below.
What does it mean to be a board-certified plastic surgeon?
Not all plastic surgeons are board-certified, but what does that mean, anyways? Well, let's start at the beginning to get a better understanding. In the US, all doctors have to go through some kind of education and training to become whatever kind of physician they want to be.After completing four years of college to get a bachelors degree (BS), and four years of medical school to get a medical degree (MD), they graduate with a degree to practice medicine. At that point, they are doctors, but they are not able to practice medicine in any specialty until they go through residency training.
What is residency for plastic surgeons?
Residency is on-the job-training that lasts many years, during which time they are learning how to actually take care of real patients in hospitals all across the US, under the supervision of other board-certified physicians in their field. Residency training can vary widely in length. For example, pediatricians have to go through 3 years of residency training, emergency medicine is 4 years, general surgery is 5 years. So we're talking about a significant period of time, working about 80 hours a week, which is about 3000 hours a year. After completing residency training in a chosen field, the graduate can go into practice in the same field as their residency training.
Residency training for Plastic Surgery is between 6 and 8 years, depending on which program you go to, and that includes all of their general surgery training, as well. So about 3000 hours per year for 6 to 8 years is a very long time spent doing Plastic Surgery training. During this time, a plastic surgery resident will work on hundreds of patients, perform thousands of different procedures, across a wide variety of plastic surgery disciplines, including hand surgery, reconstructive surgery after cancer, trauma surgery, and cosmetic surgery of the entire body.
Which board certifies plastic surgeons in the United States?
The American Board of Medical Specialties is the overall governing body that oversees all the other Medical Boards underneath them. They're the largest physician-led specialty certification organization in the U.S. They maintain rigorous processes for the evaluation of physicians in medical practice. They set a very high standard for board-certification, which is why only 80% of US physicians are board-certified. They oversee 24 Member Boards that cover the all different specialties in medicine, such as the American Board of Pediatrics, the American Board of Radiology, the American Board of Surgery, the American Board of Dermatology. The American Board Of Plastic Surgery is one of those 24 member boards.
What does it mean to be a cosmetic surgeon versus a plastic surgeon?
Believe it or not, in the US, any medical doctor (an MD or DO) with a state medical license can perform any surgery they want to. There is no one stopping any doctor from performing plastic surgery.A cosmetic surgeon is any other kind of doctor, such as a pediatrician, a gynecologist, or an ER physician, that decides that they want to perform cosmetic surgery procedures, after doing a few days or a few weeks of training. There is no residency training program in cosmetic surgery, which is why the American Board of Cosmetic Surgery is NOT recognized by the American Board of Medical Specialties.
The American Board of Plastic Surgery has a rigorous process to become board-certified. After being out in practice, the plastic surgeon has to pass a written examination. After passing the written examination, the candidate surgeon collects and submits his/her patient outcomes data for a period of 9 months to the board for their critical evaluation. The candidate would then go to an oral examination, which is given by other board-certified plastic surgeons, who will grill the candidate face-to-face with a variety of patient care scenarios, including some of the candidate's own patient outcomes, to test how they would evaluate and manage a variety of situations. After passing both a written and oral examination, the candidate becomes board-certified by the American Board of Plastic Surgery.
The American Board of Cosmetic Surgery is NOT a recognized member board, and does not have a residency training program.
Does Board-certification Really Matter?
Absolutely Yes! A board-certified physician in any specialty has achieved the highest level in his/her field, has passed rigorous examination and peer review, and has demonstrated a strong grasp of knowledge. He/she is capable of handling both common and uncommon patient-care scenarios. Most importantly, he/she can be trusted to put the patient's best interests first. After becoming a board-certified plastic surgeon, he/she is invited to join the American Society of Plastic Surgeons (ASPS), which was founded in 1931, has over 8000 members, and only accepts board-certified plastic surgeons.
How would you find a board-certified plastic surgeon?
The best way to find a board-certified plastic surgeon is to visit the website for the American Society of Plastic Surgeons, www.plasticsurgery.org. Here, you can find a board-certified plastic surgeon to trust for your plastic surgery needs. Also, when visiting the websites of various plastic surgeons, look for this ASPS logo, which can only be used by their members.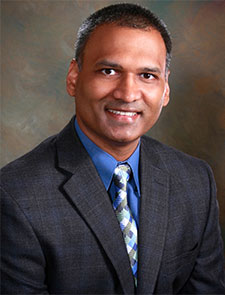 If you are looking for a board-certified plastic surgeon with over 20 years of surgical experience, a proven track record our outstanding patient outcomes, and a long list of happy patients, look no further than Dr. Swet Chaudhari, who is board-certified by both the American Board of Surgery and the American Board of Plastic Surgery.
Contact Us to Ask a Question or Request a Consultation